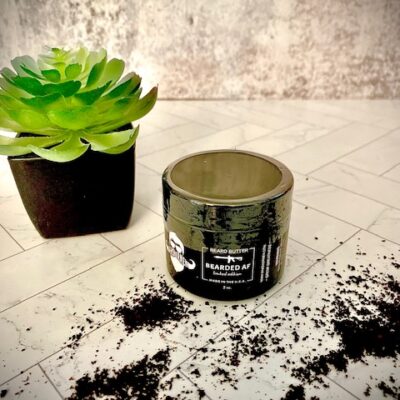 Beard Butter – Bearded AF
The scent of Bearded AF Beard Butter is complex and sophisticated, with a rich and robust masculine and refined quality. It starts with the smell of leather, providing a warm, earthy base note that anchors the fragrance. This is complemented by the aroma of tobacco, which adds a smoky, slightly sweet, bold, and comforting quality.
The scent of woodsmoke is also present in this beard butter, providing a subtle but distinct smokiness that evokes memories of campfires and bonfires. This scent is balanced by the aroma of the coffee, which adds a rich and robust quality that is both energizing and comforting.
Rated 5.00 out of 5
$

20.00
Add to cart