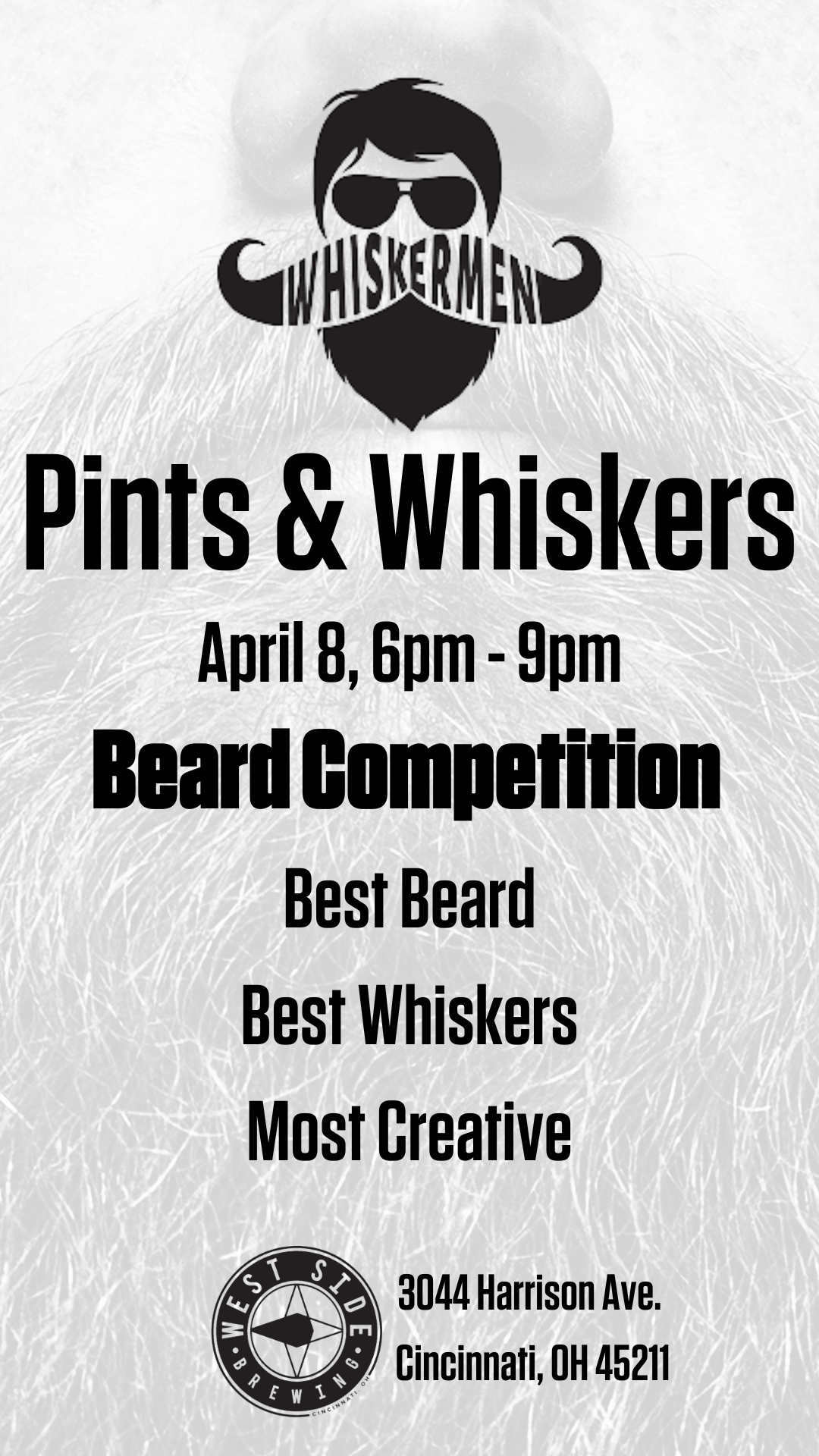 Calling all whiskered & bearded beauties! Do you have the West Side's best beard? Show us at our upcoming Pints & Whiskers Beard Competition with Whiskermen!
Our panel of judges will consist of Whiskermen & guest judge – and YOU! That's right, we'll be letting our crowd weigh in on their favorites to bring a friend to help choose the best beards and whiskers on the best side of Cincinnati. Winners will be chosen in the following three categories:
◉ Best Beard – we think this is pretty self-explanatory
◉ Best Whiskers – mustache, whiskers – whatever you wanna call it!
◉ Most Creative – show us your creativity! Anything & everything qualifies.
The competition starts at 6pm on Saturday, April 8th. The event is free to attend and participate in with a chance to win prizes – see you there!