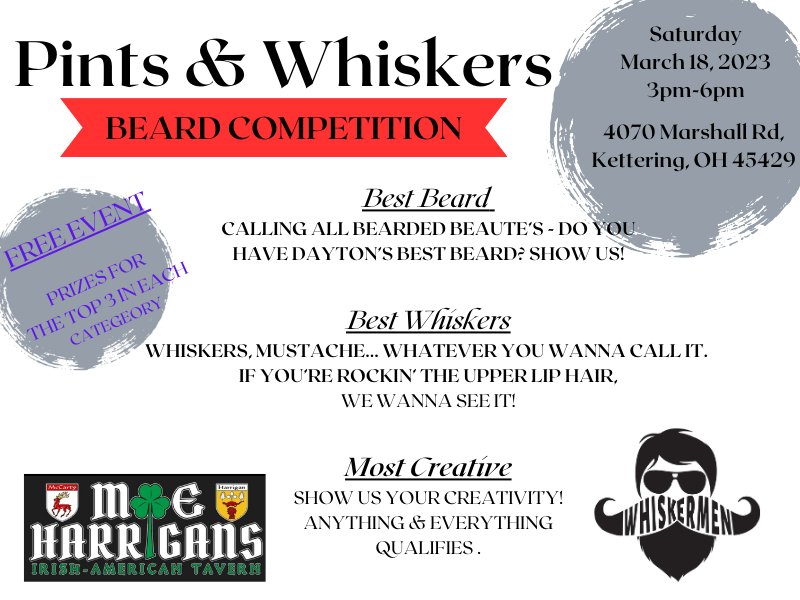 Whiskermen and Moe Harrigan's are proud to present a Beard Competition. This event is a free family friendly event.
Let's see what you have:
Best Beard – Calling all bearded beaute's – Do you have Dayton's best beard?
Best Whiskers – Whiskers, mustache, whatever you wanna call it. If you're rocking the upper lip hair. We want to see it!
Most Creative – Show us your creativity. Anything and everything qualifies. Ladies and kids this includes you too.
The competition is FREE to enter. A registration table will be setup starting at 2pm. Judging will take place at 3:00pm.
Visit Whiskermen: www.whiskermen.com
Contest will happen at Moe Harrigan's Irish American Tavern
4070 Marshall Rd, Kettering, OH 45429